A passion for barbering and a knack for people. It was less than three years before they started to encounter full books, daily. They spent their spare time together, marketing themselves, mixing and mingling with locals within Bergen County, NJ and in turn, acquired a strong, loyal following of men that supported their every move.
They decided to bring their book, and purchased Salon Salon Rocks in Glen Rock, NJ. With this space, they split it down the middle to accommodate the loyal clients the previous salon was experiencing, as well as their own.
Stag and its counterpart, The Mane Loft, have since moved to a larger location in Saddle River and have continued to immerse themselves in local flavor, carrying products from New Jersey and New York, as well as hosting events after hours. Through the support of their staff and clients, Stag is already on its way to becoming a Bergen County cornerstone.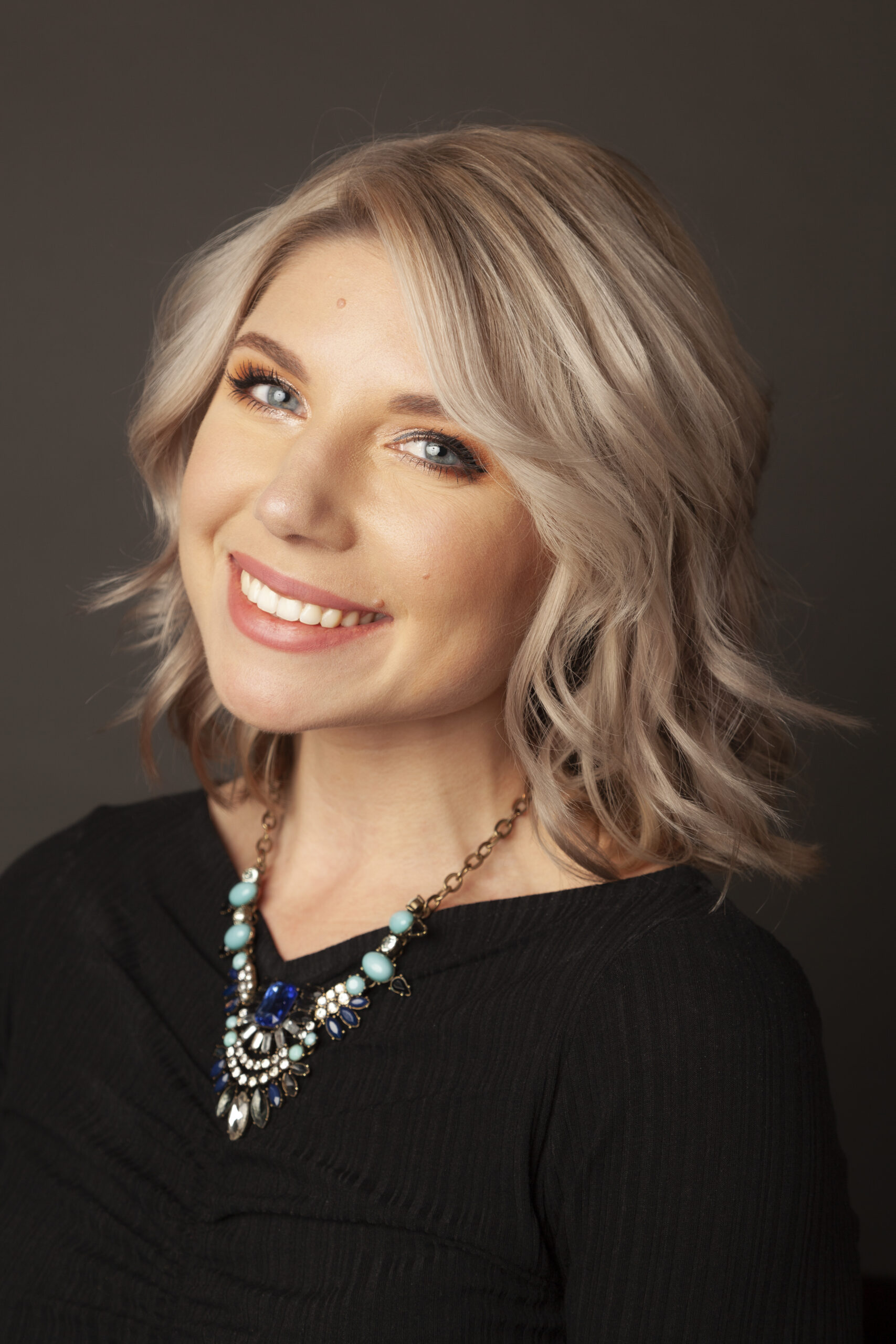 I discovered in High School that I had a passion for the beauty industry when I based my final senior oral presentation project on the beauty industry, and demonstrated an up-do on a mannequin in front of the entire school. Although I knew hair was my passion, I decided to go into oral hygiene thinking that was the better path for my future but quickly realized that the dental industry would not feed my need to work within a passionate career. In 2012 I enrolled into cosmetology school, had my son, found a salon assistant job, and finally met Christine who has been my business partner since 2015. That is when I grew an interest in barbering and took on the barber reins. I love the challenge of using all the different barbering tools to create different types of fades for my clients needs! Fading is always different for every shape of face and shaving I found to be such a relaxing service to offer. Christine and I quickly realized that together we were stronger and we put our creative minds together to start our own unique business. Although barbering is our passion, we still couldn't give up on the salon industry which inspired us to join the industry in the first place. From there, we focused on hiring very qualified professionals to live our dream with us. Working with my best friend has been such an amazing journey in my life and I love how our relationship just keeps getting stronger while we are growing our business. We share the focus and drive to provide a happy work environment for ourselves, and the greatest gift is being able to share that with like-minded, strong Cosmetology professionals. Not only do we love to travel to educate ourselves about all aspects of this incredibly rewarding industry, but we also love to pass our knowledge along and educate our team and give them the proper tools to be the best in the business.
Fun fact: Rachel was born in Philadelphia but was raised in The Netherlands for almost 10 years. Dutch is her first language and still speaks it at home.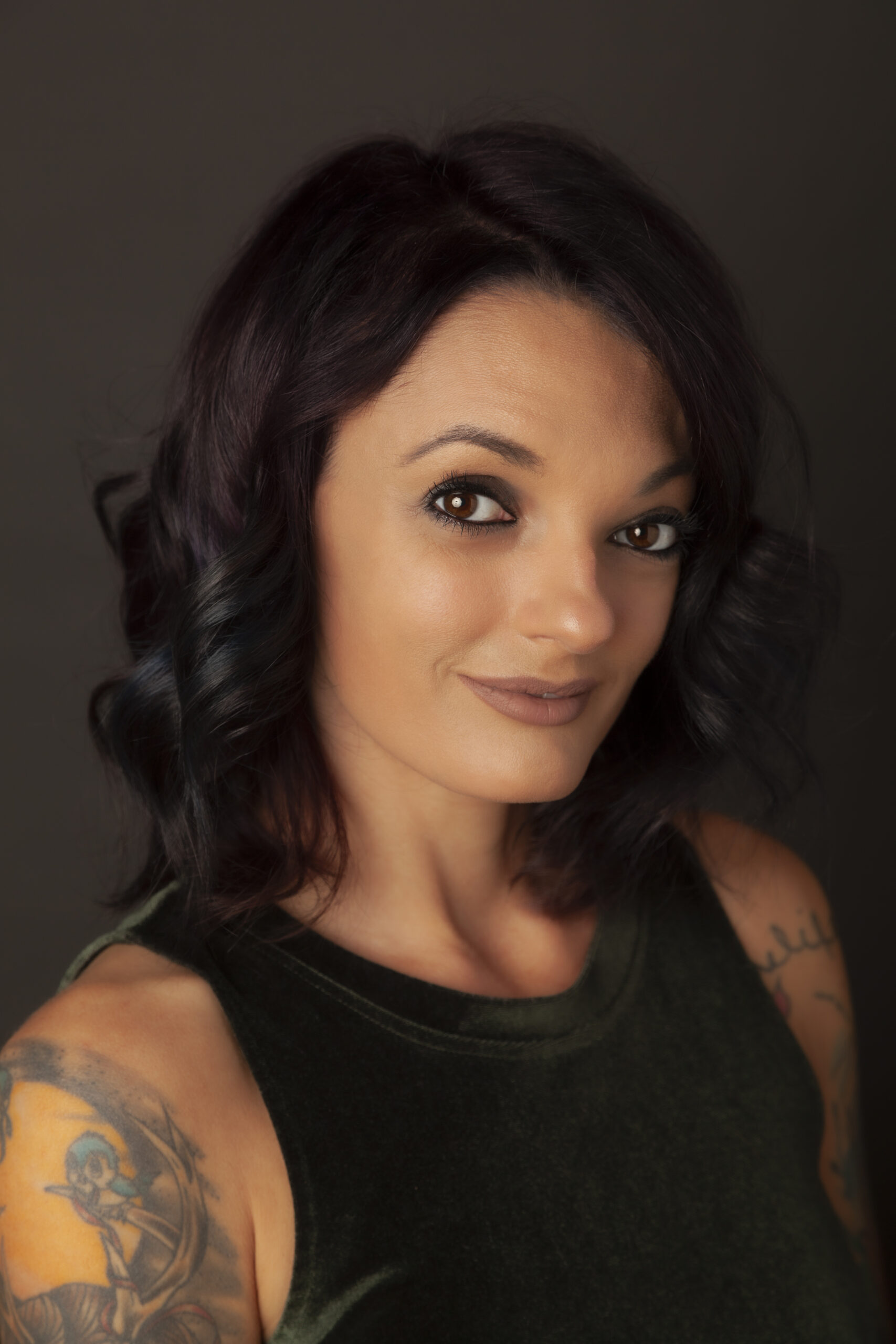 I began beauty school in 2004 right out of high school with the intention of finding an education in Journalism. I had never ever been to a salon when I enrolled in Cosmetology School, but it called on me. I was busy cutting and coloring my own hair through middle and high school. Once I earned my permit, I began working at a full-service salon for six years, during which I went into salon management before I was 21. I attended a hair convention in Italy with my brother, and fellow barber, Kevin, and felt as though I needed something new and bigger afterwards. I wanted to focus on something specific, and on a whim, I dove strictly into barbering, and I continue to practice this passion. The last few years of my career had been dedicated to the art of barbering in its entirety. From the history, to the education I received and continue to teach my team, to the tiny mechanics within the walls of the ornate, detailed structure a barbershop business is. When I moved my practice to Franklin Lakes, I met Rachel, and something just clicked. We knew together we are unstoppable. Sharing a deep passion and a business (and a birthday!) with my best friend has proven to be an unforgettable journey. I love managing, and developing barbers. I love learning, and traveling with Rachel for the vast education we've received in our goal for more. Stag has become my biggest obstacle, accomplishment and reward all together, and the best part is, I learn a little bit about a lot of things and people. My job has made me a better person, and to be able to work inside our creation with people we enjoy hanging out with is the epitome of happiness for me!
Fun fact: Christine met her husband at her job, where he later proposed. She blindfolded him and shaved his face before hitting the isle!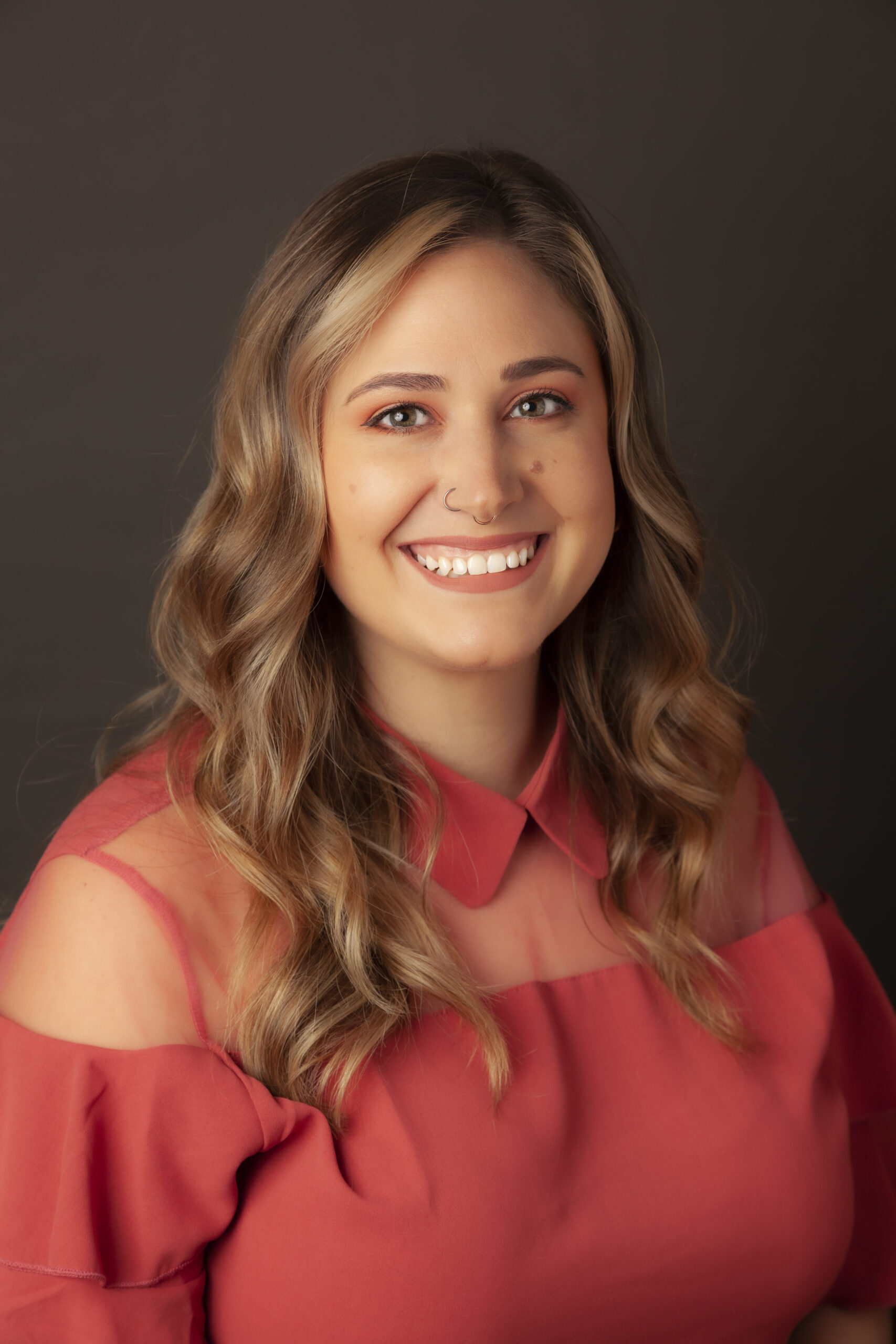 After High school, I enrolled in Johnson & Wales University to learn the culinary arts. While styling a good friends' hair after class, I announced that if I weren't going to become a chef, a hairstylist would be my second best choice. Little did I know that a year later, I'd decide that becoming a cosmetologist WAS the best choice! I enrolled in Parisian in 2011 and began my career at a salon for the next four years. I decided I needed something a bit more well-rounded and joined the team at Stag House, and I'm so happy to have made that life change. Things came full circle, as they do, and that same college friend was my first client behind the chair here. I'm excited to broaden my knowledge in this industry. I couldn't be happier to be at such a wonderful place!
Fun Fact: Gwen is a passionate traveler and has seen parts of America, Europe, Southeast Asia, and much more to come!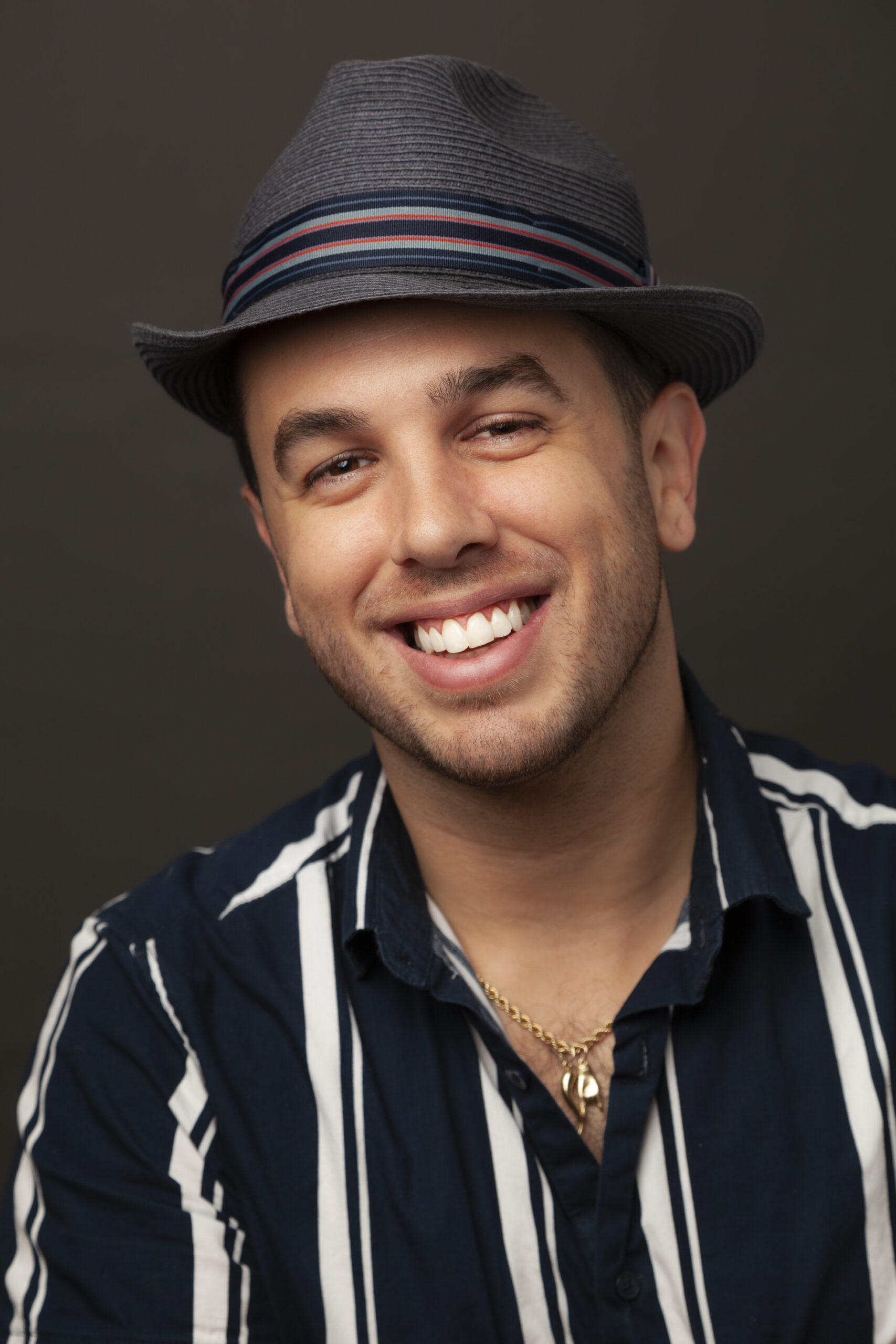 I began my journey in this industry after watching my sister acquire a sustainable and happy career in the field. I enrolled in Capri Institute in Paramus in 2010, and wanted to learn absolutely everything. Influenced by her, I detoured from full cosmetology to strictly barbering, and although Chris and I worked together briefly in Montclair, we professionally parted ways to hone our individual skills, only to rejoin one another at Stag House. I'll never forget, when I was younger, my mother gave me money to go get a haircut, and being young and broke I decided to pocket it and allowed my friend to cut my hair. It was atrocious and so embarrassing it was then that I vowed to become the best barber possible, because nobody should have to walk around looking that appalling. I started with a small shop in my basement while I was still in school. My friends would come and get cleanups, haircuts and play Xbox. I had a pretty good thing going, but I wanted more. With the help of my mentors, educators, friends, and now clients, I found my place. Partnering up with Stag House is the best thing I could have done. Barbering is a true passion of mine, and applying it to the right place is exactly what I needed to excel, especially being able to grow with my sister and the whole Stag House crew.
I remember sitting on the back of our couch when I was a toddler, playing with my mother's hair, so naturally, I enrolled in Cosmetology School in 2018. This awesome industry has always had a strong hold on me. Once I moved on from our living room hair salon, I taught myself how to braid hair while in Elementary School. I remember the transition from simply braiding my friends' hair, to being consciously aware of the importance of the structure of the braid. My work became cleaner, neater and tighter. It was a monumental lesson, since I knew no matter what I tried, I will always have the potential to grow and become better and better. By the time we were all supposed to be choosing our path for college while we were Juniors in High School, with the help guidance and support of my parents, I decided to head to Capri in Paramus, I was so thrilled to learn that I could create a career doing what I already absolutely loved. I dove into the beauty culture and grew even more interested in learning every bit of it. Although my passion remained for braiding and styling, I became interested in perfecting my craft in barbering as well. My favorite part of what I do is allowing my guests to feel. Whether it's happy, relaxed, beautiful or refreshed, giving someone the gift of confidence is what drives me to be outstanding. Facials for men are especially gratifying for me because it allows my male guest to melt right into the barber chair, and turn off. Even if it's just for a short time. I'm glad I found Stag House to call home. I can offer all of my favorite services while growing and learning amongst like-minded, quirky, unique people who appreciate the industry like I do. I enjoy the personal relationships that are promoted at my job, and I very much enjoy building them!
Fun Fact: Kelly learned how to ride a motorcycle at age 18 and now owns a 1450cc Harley!
Shawna has been doing hair since she completed high school, it seemingly was always in her spirit to make people smile and create works of art using color and the skill she's mastered throughout the years. Ever since the day she got suspended from pre-school for cutting another kids hair under their desk, she dreamed of pursuing her passion of doing hair for a living. While she was working at a salon in New York City, she decided to become a Redken certified colorist, to further solidify her passion while spreading her knowledge of color to other eager colorists. Once Shawna felt as though her old salon was no longer the best fit for her, the unified energy and boho-chic allure of Stag House drew her in, and she's been in our Stag family ever since. Shawna's happy personality and self-assured professionalism in her specialties keep her guests happily returning time and time again. Shawna specializes in hair color, and has a knack for color corrections, as applying her knowledge of the color theory she's learned along the way drives her creativity. Since beginning at Stag, Shawna has had an opportunity to fall in love with the art of barbering all over again.
Fun fact: Shawna is a competitive body-builder, and in her spare time, she just tries to keep up with her energetic dogs! ( although we are convinced those dogs are probably trying to keep up with her)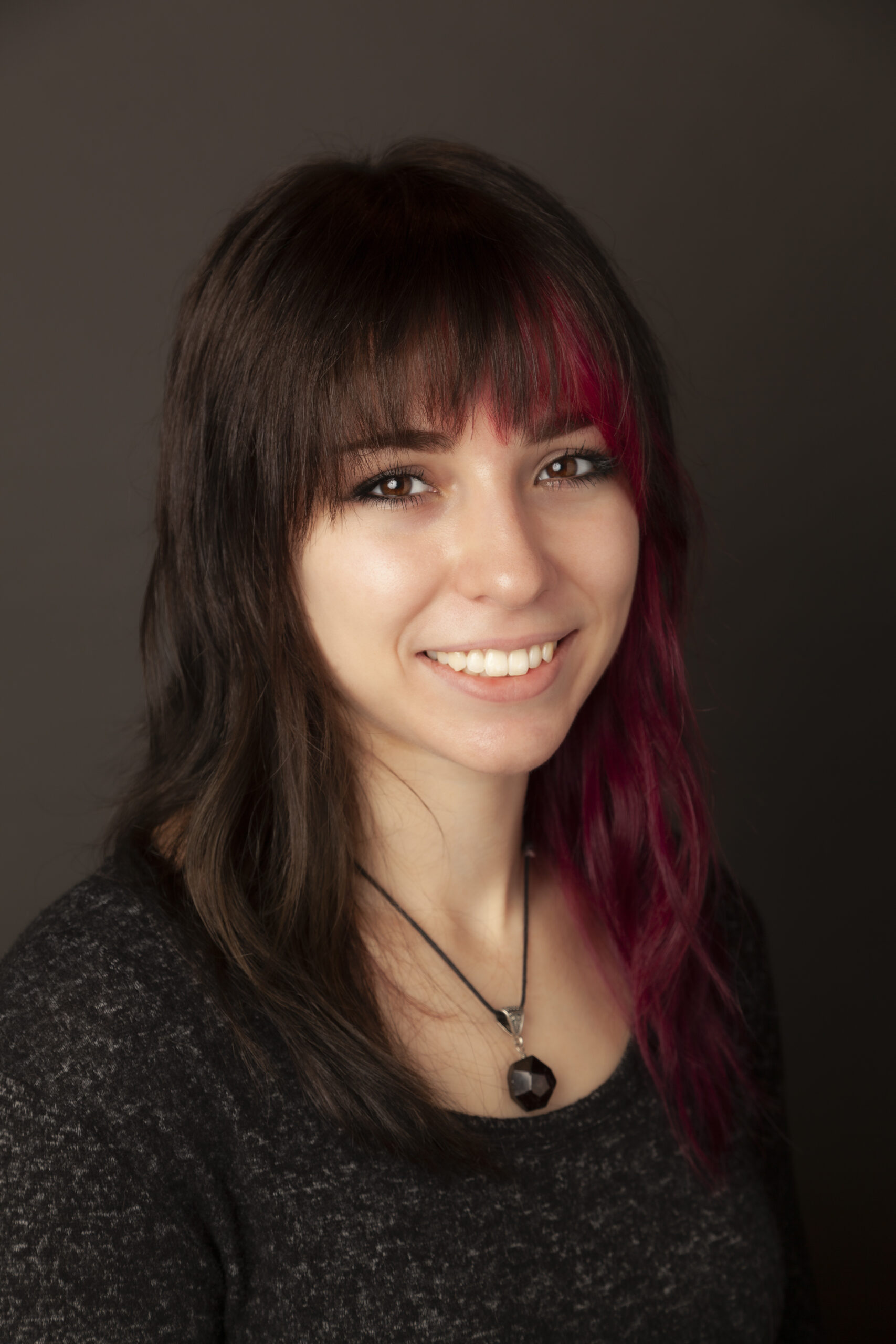 Jess started Cosmetology school in 2017 at Parisian Beauty Academy in Hackensack. It came to her in middle school, where she easily and naturally became
that friend
who colored every one of her friends hair. Although she now specializes in barbering services, straight shaves being her favorite to perform, she also keeps to her roots and does some unique and original vivid and fantasy colors. (And everything in between) Expectedly, Jess enjoys reading and creating art, which attributes to her ability to carry a really good conversation. Once she decided to move to a different, new salon, she had one specific goal: to find a home offering the array of services she specializes in. Stag House became her home easily. Hybrid barber/salons are exactly where Jess needed to be so she could offer all of the services she loves to do. In her quest to perfect her skills, she went on to become a regional educator for Itely Hair Fashion with Useful Salon Solutions, and continues to seek education and grow.
Fun Fact: Sadly for Jess, she can't enjoy our Holiday chocolates, she's allergic!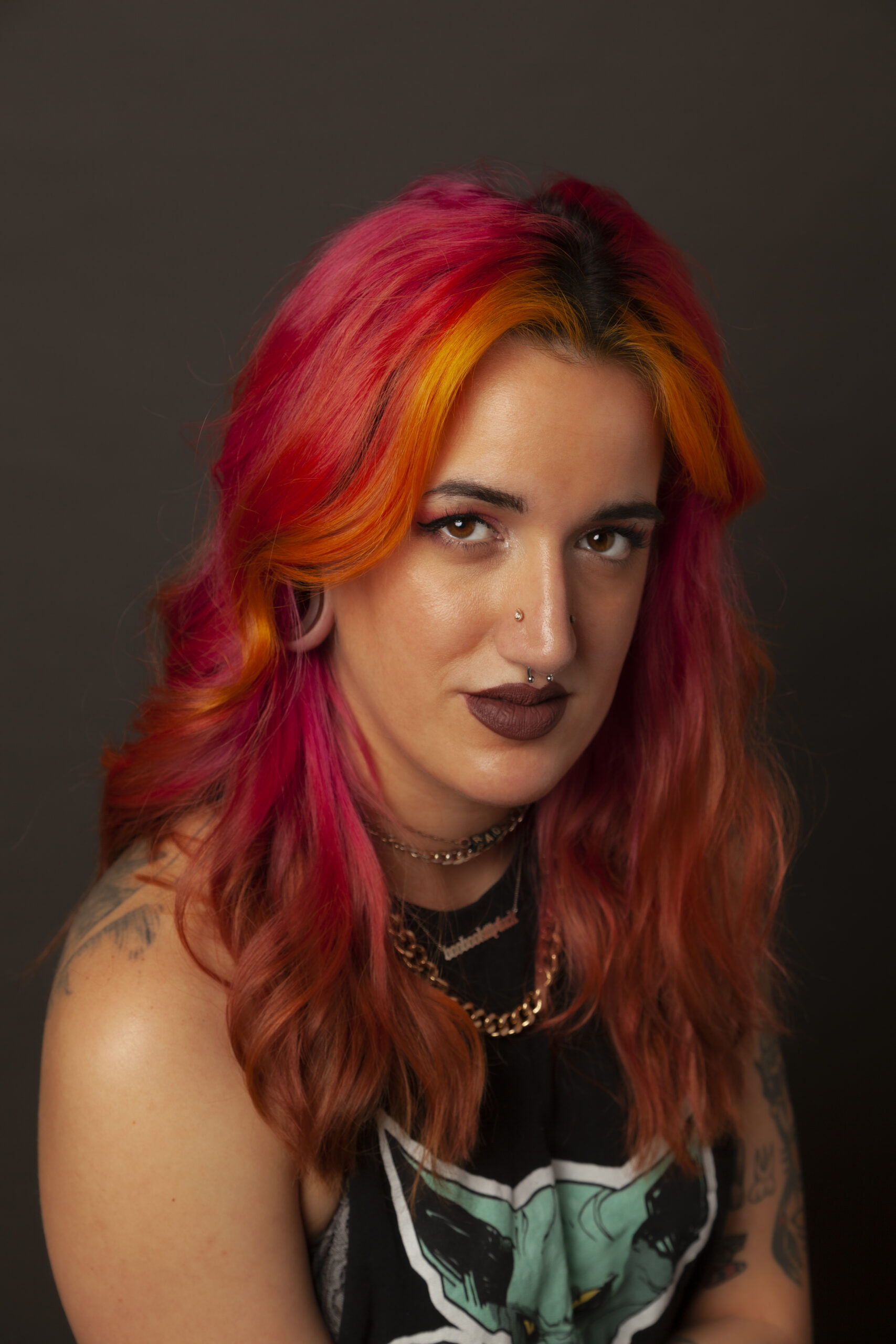 Ari is Stag House's guest services provider and salon coordinator, and she fit right in from the start. Ari enjoys service industries centered around changing appearance, and loved to spectate watching our guests manifest. Her work experience includes working at tattoo and piercing shops, so Stag House became Ari's new habitat for watching our guests become new. She enjoys the artistry our team portrays and helps it run functionally and adds her own unique energy to the shops personality. Ari enjoys to crochet, read, try new artistic hobbies such as screen printing and embroidery, but most of all making cool obstacles for her bunny roommate- Boat. She enjoys conversation, talking about just about any topic at all, a skill naturally acquired from being a certified body piercer. Ari gets joy from watching our team create, and carries a genuine appreciation for each of our guests. Ari loves to wear vivid and fantasy colors in her hair as well, and has tried just about every color at least once. Her visual skill helps to contribute to Stag House's creativity as Ari holds a degree in graphic design and illustration. Ari's skill and passion are directly translated into her job at Stag House, she has full creative freedom to apply her skill in our shop, and has dont so flawlessly.
Fun Fact: Ari has collected comic books her whole life and currently has over 2000 single issues!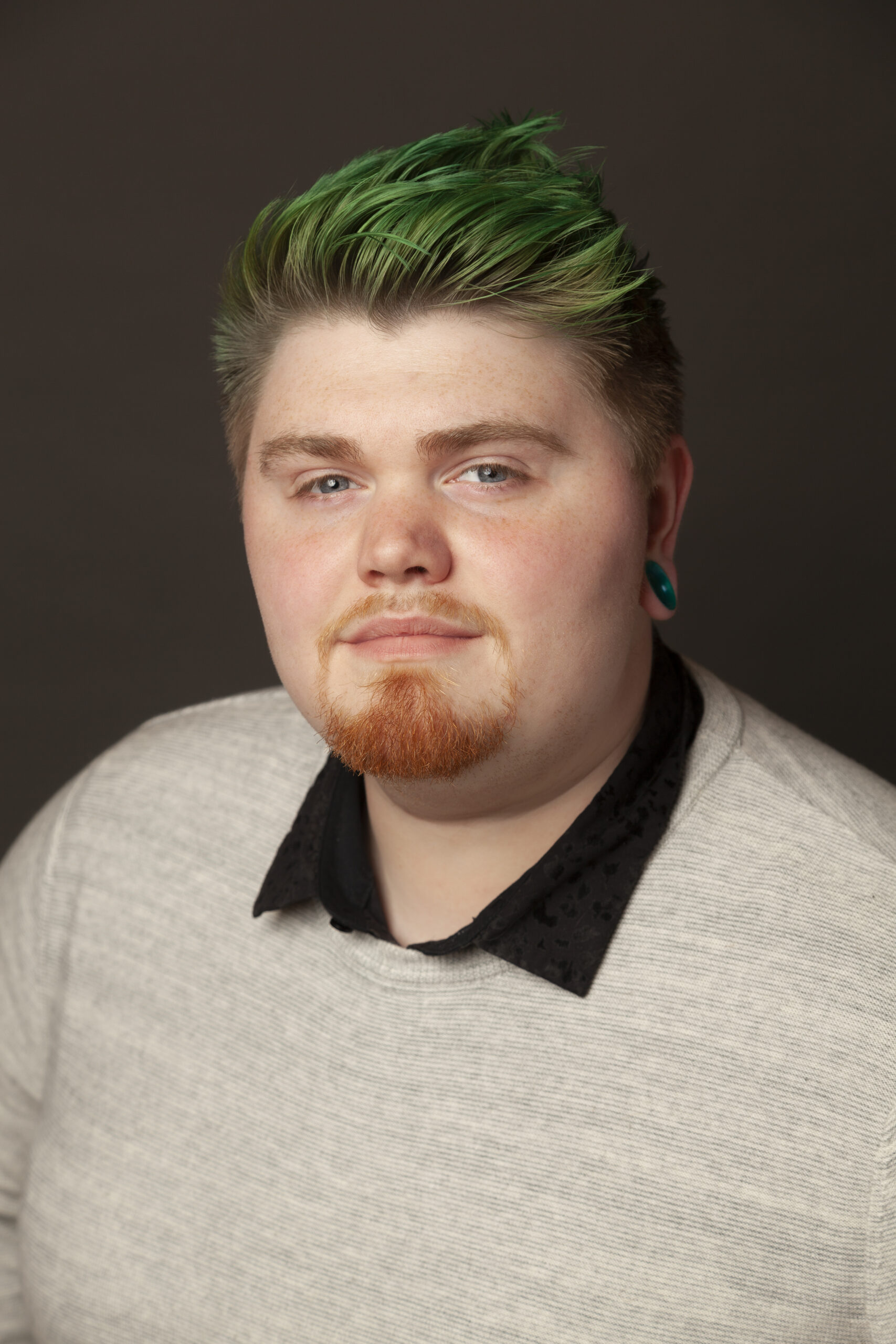 During my later years in High School, it was evident that a four-year college just wasn't for me. I've always had an interest in counter culture, horror movies, and music. I loved to see the ever-changing hairstyles that celebrities and musicians wore and always enjoyed the more unique, different styles and personas that these industries provide for people in them, creative expression has always been alluring to me. My passion for hair and the Cosmetology arts is a direct reflection of the creativity I've admired, and hairstyling, cutting and coloring has blended the line between career passion and a hobby. I truly enjoy creating and making people feel great about themselves. Prior to the dawn of my career, my friends let me play with funky colors and cuts and they, like I, enjoy the unique styles the music industry tends to placate. After some time just having fun and making my friends and family beautiful, I knew Cosmetology School was perfect for me, it fit right into what I've secured as a full-time hobby all along. I enrolled into Capri Institute's Barbering Academy in 2015, and I've been focusing on my craft since then, completely. I secured a job at a local barbershop with a heavy focus on just continuously growing and improving the skill I fell in love with. Barbering was such an easy skill for me, I naturally understood the techniques and styles, and continued to improve my craft with more textured haircuts, fades, classic Reuzel style pompadours and the like, and after a few years in my hometown, I decided it was time for me to move along to a bigger, more fashion-forward establishment. In 2021, I joined Stag House's team right in time for their move from Glen Rock to Saddle River, New Jersey. I knew Stag House was the perfect fit for me, they are trendy, yet unique, high-end, yet relaxed. This is a place where we are all encouraged to be ourselves while carrying the professionalism and unified energy that the guests I've established could enjoy with me. I know that my craft will only improve over time, and in joining Stag, I am confident that not only can I hone my talent into a perfect version of itself, but I can pass my skill onto younger, more green barbers in the future.
Fun fact: Rob is a die hard horror fanatic, collects movies, and has seen and blogged about just about every single horror film out there!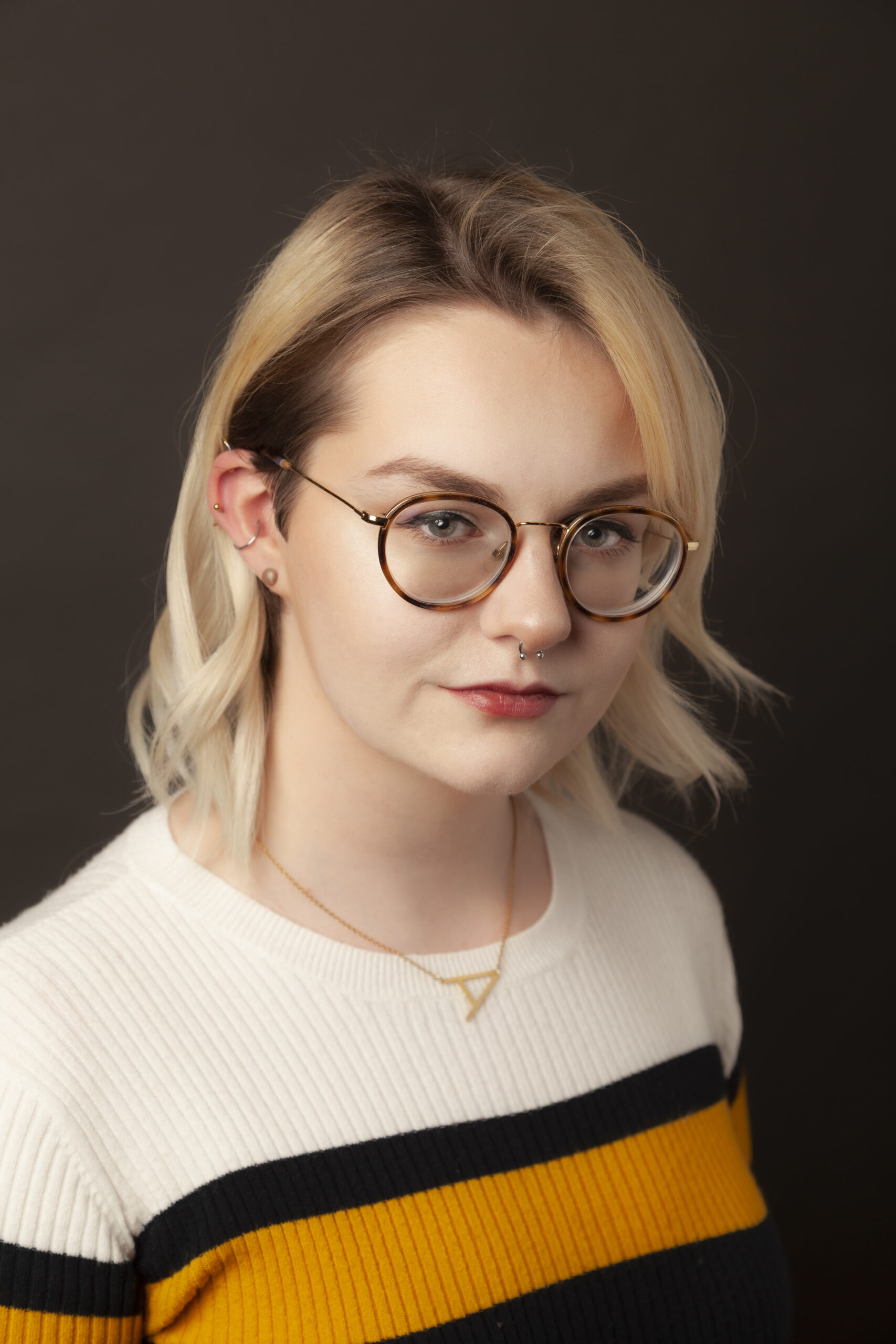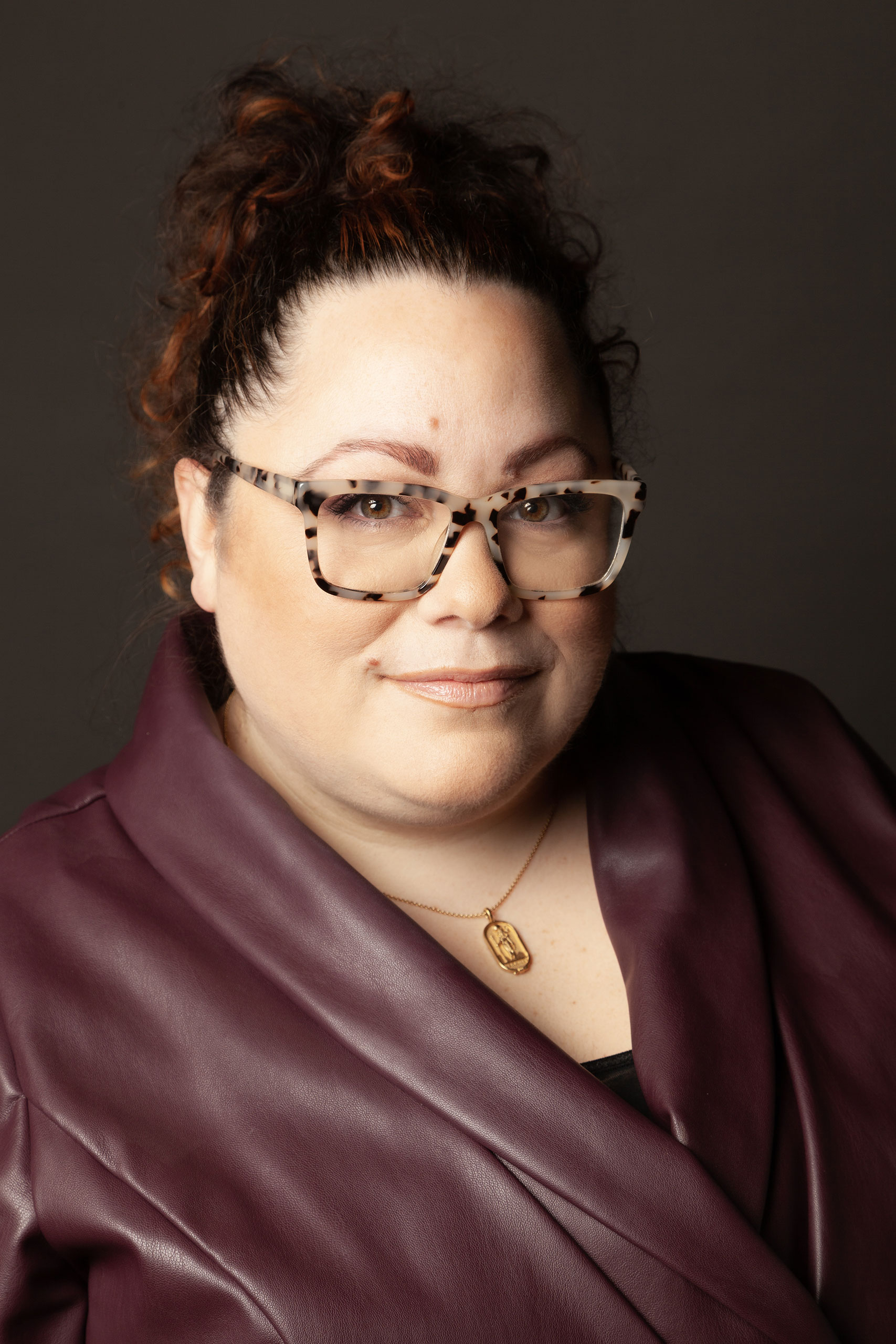 My passion for the makeup arts truly started in high school, where I began doing makeup applications for the theatre group. I fell in love. I have worked for several companies starting with Too-Faced in 2005 and following that, had a beautiful 11 year career with MAC Cosmetics. With MAC I was exposed to an amazing culture of talented artists that were all there to teach and learn from each other. It was an inspiring atmosphere, which became a standard for me. Stag House is perfect for me in that regard. MAC provided me with continued and further education for the entirety of my career there, I did nothing but excel. I utilized their professional benefits while establishing myself as a Christine Valmay graduate and license holder in Esthetics. I'm in heaven. Pouring myself into the industry and watching it change and morph as is also my most favorite part of my industry. The creativity and change one can experience just with the right tools, products and color palettes never ceases to amaze me. My love for skincare and makeup have carried me in my 20 plus years in my ever passionate career. I was attracted to Stag House's culture from the beginning, the energy, support and uniqueness of this salon was exactly what I needed to fluidly adjust from corporate to small business. Now, I find myself growing my skincare practice within Stag, I specialize in bridal makeup and even offer lessons. I'm thrilled to be part of this team and continue to explore every corner of my amazing industry!
Fun fact: I'm also missing an internal organ.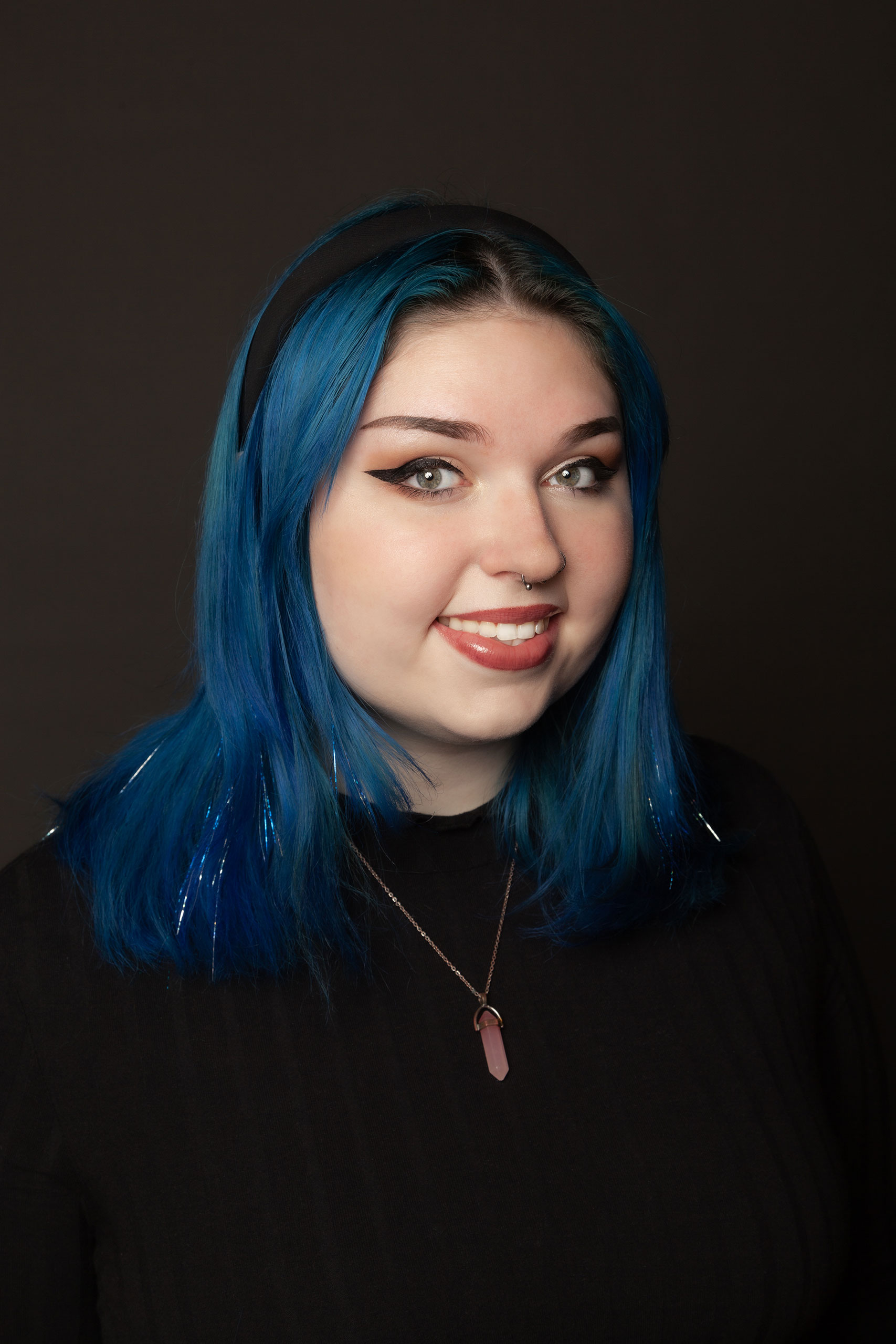 I discovered a love for beauty that extended far beyond the salon chair. While I started my journey as a hairstylist, I soon realized that the magic of transformation was not limited to just hair. It was in the flutter of long, luscious lashes, the perfectly sculpted brows, and the strokes of artistry that makeup brought. My journey through the beauty industry became a thrilling adventure, leading me to explore the realms of lashes, brow lamination, and makeup. These magical tools allowed me to enhance natural beauty and boost confidence, turning every day faces into works of art. As I dove into this captivating world of beauty, I discovered that every set of lashes and every stroke of makeup had a story to tell, a unique expression of individuality. I love exploring the world of lashes, brows, and makeup. It's a story filled with fluttery lashes, bold brows and a dash of color, where every face is a canvas, and I'm the artist creating a masterpiece.
My journey into the world of hairdressing and barbering was set in motion by the dazzling world of musical theater. From the first time I saw those actors singing on stage and striking poses under the spotlight, I was entranced not only by their performances but by their jaw-dropping hair transformations. It was as if every hairstyle had a story to tell, and I wanted to be the one to bring those stories to life. I quickly realized that the magic behind the scenes wasn't just in the costumes and makeup but it was the hands of the talented hairstylists and barbers who sculpted hair into art. Their precision and creativity had me hooked, and I knew I wanted to be a part of that world, turning everyday people into stage-worthy stars. So, here I am, ready to make every day a hair-raising adventure one snip and shave at a time.
Fun fact: I sang at Carnegie Hall in NYC as a soloist 3 times.