A new concept for stylish men + unique women.
About Stag House / Doe.Tique.
A passion for barbering and a knack for people. It was less than three years before they started to encounter full books, daily. They spent their spare time together, marketing themselves, mixing and mingling with locals within Bergen County, NJ and in turn, acquired a strong, loyal following of men that supported their every move.

They decided to bring their book, and purchased Salon Salon Rocks in Glen Rock, NJ. With this space, they split it down the middle to accommodate the loyal clients the previous salon was experiencing, as well as their own.

Stag and its counterpart, Doe.Tique, strive themselves in local flavor, carrying products from New Jersey and New York, as well as host events after hours. Through the support of their staff and clients, they're sure Stag will become a Bergen County staple.
Once upon a time, two girls decided to take the beauty industry by the antlers…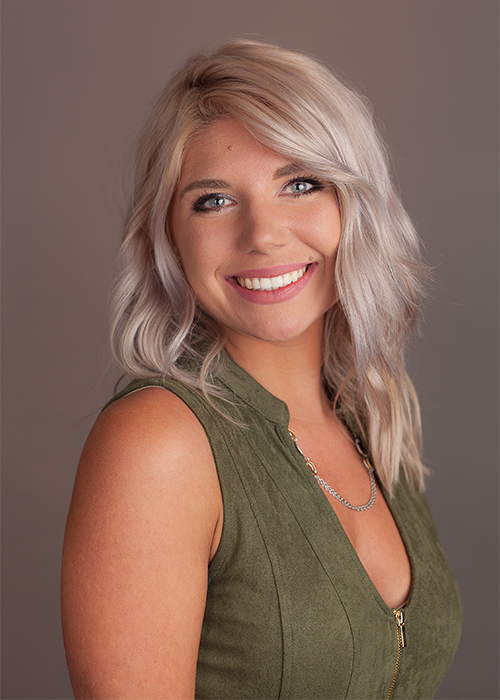 Rachel Israel
Owner
While going to college to become a dental hygienist, the beauty industry was in the back of my mind. I knew I had a passion for it because of the many hours I'd spend playing with both doll hair and friends' hair, so I left college and enrolled in Cosmetology School. While learning the rope and taking classes, the barbershop side sparked my interest. This is where I met Christine. Together, we attended seminars, classes, barber battles, and began to mix and mingle with Bergen County locals. Co-owning Stag has given me a chance to not only pass on my knowledge, but to continue learning as well.
Fun Fact:  Rachel, although born in America, was raised in the Netherlands. She is fluent in Dutch.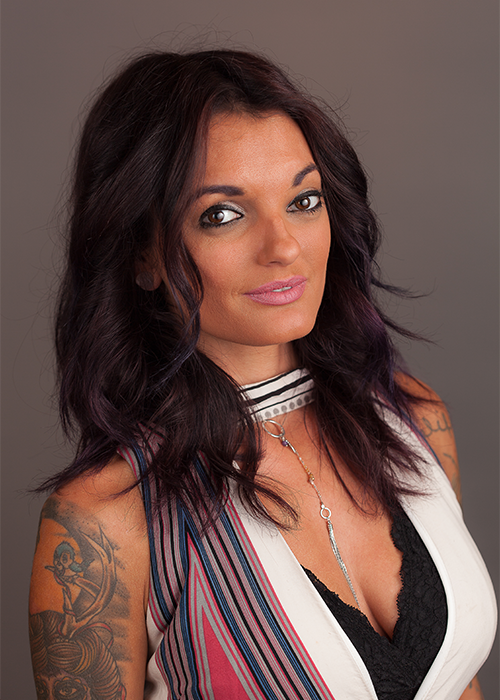 Christine Modica
Owner
I began beauty school in 2004 right out of high school. I was at a full-service salon for six years, during which I went into salon management before I was 21. I attended a hair convention in Italy, and felt as though I needed something new afterwards. I began Barbering. The last few years of my career have been dedicated to the art of barbering. I managed Chateau Gentlemen's Quarters for a few years, and met Rachel there. Ownership was the logical next step for us. I love managing, and developing barbers. Stag has become my biggest obstacle, accomplishment and reward all together.
Fun Fact:  Christine originally went to Cosmetology School intending to put herself through school for journalism. She now writes for Talk of the Town Magazine!
Jody Bertani
I was so eager to start behind the chair that I enrolled in Beauty School while I was still in High School, in 1975! I absolutely love this industry. I specialize in color, perms and haircuts, and some of my clients have been with me for over 20 years. I worked at Salon Salon Rocks, and joined Stag instantly. I truly have a passion for women's hair, and love to stay current. I stay up to date with fashion trends, and my coworkers joke that I wear heels daily, even right through all 3 of my pregnancies. I am fortunate enough to maintain a rather large clientele, and a lot of them are like family to me at this point.
Fun Fact: Jody is a fitness freak! She loves working out and is a very healthy eater.
Rosann Brummer
I started behind the chair in 1977 and it was love at first snip! I've worn a ton of hats in this industry, and went from assistant to stylist, to management and lastly to ownership in just a few short years. I previously owned Stag before Christine and Rachel came in under the title Salon Salon Rocks. I was happy to sell to them given their drive, following, and personalities. I also own and operate Salon Salon City in Cliffside Park, NJ. I kept a position at Stag as a stylist to give me a break from running my own show, and I got to keep my awesome clientele! I specialize in hair cutting, keratin treatments, and extensions. I'm eager to hone by barbering skills too!
Fun Fact: Ro did drag during the holidays, and her name was Betty Boobs!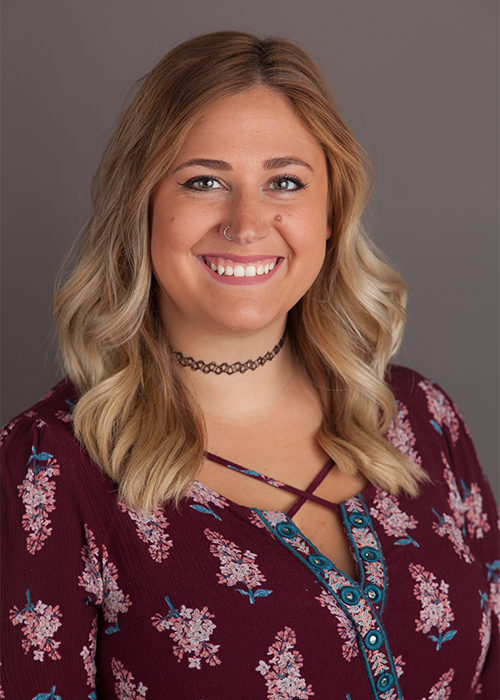 Gwen Roos
After High school, I enrolled in Johnson & Wales University to learn the culinary arts. While styling a good friends' hair after class, I announced that if I weren't going to become a chef, a hairstylist would be my second best choice. Little did I know that a year later, I'd decide that becoming a cosmetologist WAS the best choice! I enrolled in Parisian in 2011 and began my career at a salon for the next four years. I decided I needed something a bit more well-rounded and joined the team at Stag House, and I'm so happy to have made that life change. Things came full circle, as they do, and that same college friend was my first client behind the chair here. I'm excited to broaden my knowledge in this industry. I couldn't be happier to be at such a wonderful place!
Fun Fact:  Gwen is a passionate traveler and has seen parts of America, Europe, Southeast Asia, and much more to come!
Noel Palmer
I began barbering when I was sixteen, which stemmed from cutting my dolls hair when I was six years old, much to my mother's dismay. It was clear that I was meant to be a barber. Even with being behind the chair for more than half my life, I still continue to further my education and seek outlets to grow my knowledge of the industry that I fell in love with. I try to find inspiration at all corners and try to apply my skill and personality to create nothing short of an amazing experience for my clients. I can confidently call myself a master at my craft. I have worked in a vast array of shops, and now that I can call Stag my home, I can understand why my path diverted me to such a variety of experiences, and that is to end up at Stag. I now look forward to growing still, and all of those shops, classes, and even ownership at one time, has lead me here.
Fun Fact: Noel loves sweets, and oftentimes plans dessert before dinner.
Tami Thomas
I began doing nails more than thirty years ago, and absolutely love the artistic and social aspect of my career. I was born and raised in the Bronx, New York, and started nail artistry in the Hudson County area before settling in Bergen County. I've met some of the most influential nail artists along the way, even before I took a bit of a break in my career to raise my two awesome children. I now proudly call Stag House my home, and I was placed at the forefront of Flora+Fauna, the newest counter part of this establishment, to express my passion and creativity. I truly love what I do and have gained a plethora of knowledge along the way. I'm very excited to start this new chapter here, and feel perfectly suited to be part of Stag House's continued growth!
Fun Fact:  Tami's first job was as a lingerie model in New York City.
Jayme Ritter
I have always been drawn to the beauty and fashion industry. From coloring my hair with pink Kool-Aid as a teenager, to being invited to work NYC's fashion week in my 30's, I've just always enjoyed the freedom that comes with these industries. I absolutely love the creativity and forward thinking that goes into setting the latest in fashion and beauty, so it was only natural that I was drawn to the uniqueness of Stag House, thus, after gaining necessary knowledge of the back end of the salon business I decided to become a Certified Makeup Artist. I also run the front desk as a customer service rep and and its great to be able to offer my services while being at the front of the house! As someone who owns her own business as a and beauty consultant, it's great to come to work as my own colorful self with the like minded crew here. Working in such a knowledgeable environment has helped me develop a deeper understanding and love for this industry, and I'm so happy to have manifested my career with the company as both a customer service representative AND makeup artist!
Fun Fact:  Jayme used to deal poker in Atlantic City.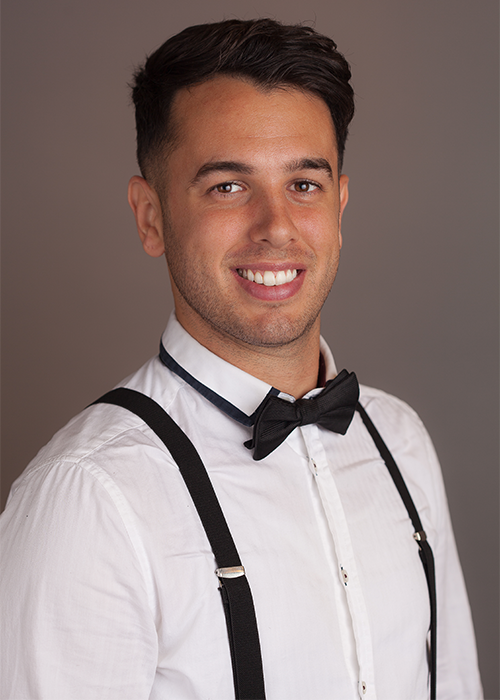 Kevin Modica
I began my journey in this industry after watching my sister acquire a sustainable and happy career in the field. I enrolled in Capri Institute in Paramus in 2010, and wanted to learn absolutely everything. Influenced by her, I detoured from full cosmetology to strictly barbering, and although Chris and I worked together briefly in Montclair, we professionally parted ways to hone our individual skills, only to rejoin one another at Stag House. I'll never forget, when I was younger, my mother gave me money to go get a haircut, and being young and broke I decided to pocket it and allowed my friend to cut my hair. It was atrocious and so embarrassing it was then that I vowed to become the best barber possible, because nobody should have to walk around looking that appalling. I started with a small shop in my basement while I was still in school. My friends would come and get cleanups, haircuts and play Xbox. I had a pretty good thing going, but I wanted more. With the help of my mentors, educators, friends, and now clients, I found my place. Partnering up with Stag House is the best thing I could have done. Barbering is a true passion of mine, and applying it to the right place is exactly what I needed to excel, especially being able to grow with my sister and the whole Stag House crew.